Computer Networking in the state of Florida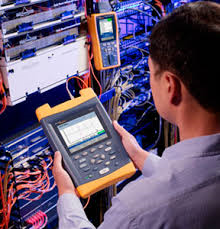 Our Expertise Is Your Guarantee
JRM Communications, Inc. in Hallandale Beach, FL can handle almost any application for small offices or large multi-site networked facilities. We understand that each type of industry has its own set of communication needs and requirements. Our expertise comes from understanding each industry's unique challenges and goals, and providing tailored solutions to address them. Whether your business needs simple, rock solid, reliable computer networking services, or a leading-edge system designed to take your company into the Voice over IP age, JRM Communications, Inc. can meet your needs.
Tailored Solutions to Your Needs
Our seasoned professionals can recommend the best solutions that fit your organization and give you the best return on your investment. Each industry varies by customer, technology, and market. That's why we provide solutions, tailored to your individual business objectives and goals. JRM Communications, Inc. understands that to be successful, you need the right communication tools to service and support the unique needs of customers.
Designing Phone Systems is Our Specialty
JRM Communications, Inc. knows that the needs of businesses vary. That's why a flexible telephone system is important. A business should never be tied down by its own telephone system. JRM Communications, Inc. designs phone systems that are tailored to fit your company's needs. Matching the telephone system to unique business applications is the key to success.
Let Us Be Your Trusted Advisor
We take pride in being a trusted advisor for all your communication needs. Whether you are a new customer and a returning client, we are always looking for ways to save your company money, improve efficiency, and quickly identify and prevent problems with your phone system and network.
We Welcome Your Questions
JRM Communications, Inc. in Hallandale Beach, FL is proud to bring you the latest in communication technologies with systems suited for businesses of any size. For further inquiries about our services, contact us or fill out the online form. We will get back to you as soon as possible.
Projects:
AVIANCA AIRLINES
(Miami International Airport)


COURTYARD MARRIOTT
(Dadeland)


AVIANCA CARGO (Cargo Bldg 708)
(Miami International Airport)

MIAMI DADELAND MARRIOTT
(Dadeland )


ZIM AMERICAN SHIPPING INTEGRATED SERVICES CO.,INC

SABADELL FINANCIAL CENTER (Brickell)


TELEFONICA DATA USA,Inc
(Brickell Downtown)