The Secret of a Good Communications System
The backbone of a good network or communications system begins with a good infrastructure. This includes JRM Communications, Inc.'s actual installation of various servers and hardware whether wall or rack mounted. Our communications company in Hallandale Beach, FL specializes in structured cabling to interconnect all network devices. Even in a mostly wireless configuration, there is always some amount of physical cabling that will be required. Unfortunately, in many jobs, this is underestimated.
A poorly thought out installation and lack of documentation or labeling of physical connections can significantly increase the total cost of ownership for any network. Simple moves and changes become more difficult and time-consuming, adding up to potentially hundreds of additional hours of labor. More importantly, poorly made connections can eventually fail, causing downtime for critical applications like email or phone lines.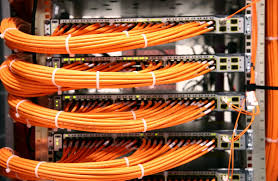 Cabling for Voice, Data, and Video
At JRM Communications, Inc. we treat every installation as a chance to start with a nice, clean, and well-implemented system. Even if we are working at a location where we did NOT install cabling, we take time to "clean up" as much existing cabling as possible.
Our company has the tools and experience to handle a wide variety of cabling and infrastructure jobs. With regard to cabling, we can handle voice cabling (CAT3), data cabling (CAT5 or CAT6), or fiber optic installation.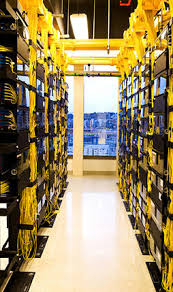 Voice and Data Cabling - Network cabling carries the lifeblood of your organization, namely, information. To minimize expensive data network problems, JRM Communications, Inc. follows strict installation and testing guidelines.
Computer Network Services
IT Support from Servers & Networking to Virtual & Cloud Computing, we have your solution.
The networks of JRM Communications, Inc. provide both on-site and virtual support for businesses who depend on their technology. So, whether your company needs simple tech support or a state of the art cloud computing virtual environment, your single source solution is just a phone call away.
Get more phone service & features for less money with JRM Communications, Inc. VOIP
Imagine a communications system that worked for you. A system that could bridge the gap between computers and telephones to provide seamless communications tailored to your specific needs. JRM Communications, Inc. network experts can help both small and large organizations design a communications system that will help make your business more efficient and more profitable.
Imagine a single company that can help you increase efficiency and save you money on all of your computer, telephone, messaging, and data security related equipment and maintenance.
Fiber Optic Cabling - We install, terminate, and test multi-mode and single-mode fibers. We are updated when it comes to advances in the manufacture, termination, and testing standards of fiber optic cable.
Data Center Cabling - Because the server room is the centralized brain of your structured cabling system, this is carefully designed and installed using the highest standards.
Acquire Our Services Today
If you need cabling services for voice, data or video, contact JRM Communications, Inc. Call (954) 457-4200 for an appointment. Let our cabling experts handle your communication system problems.